After more than seventy years as heir to the throne, King Charles III has had the longest wait in British history. Upon his accession, he became the oldest monarch in British history to inherit the throne – which means that this 75th birthday is his first milestone birthday celebration of his reign!
Now, as His Majesty's 75th birthday approaches, a series of limited edition gold sovereign coins is being released in tribute to this milestone in his lifetime. For the first time in over 200 years of gold sovereign history, the birthday of a reigning British king is being marked by the striking of commemorative gold sovereign coins! Introducing the 2023 King Charles III 75th Birthday Gold Sovereign Range, and in particular, the one-eighth sovereign…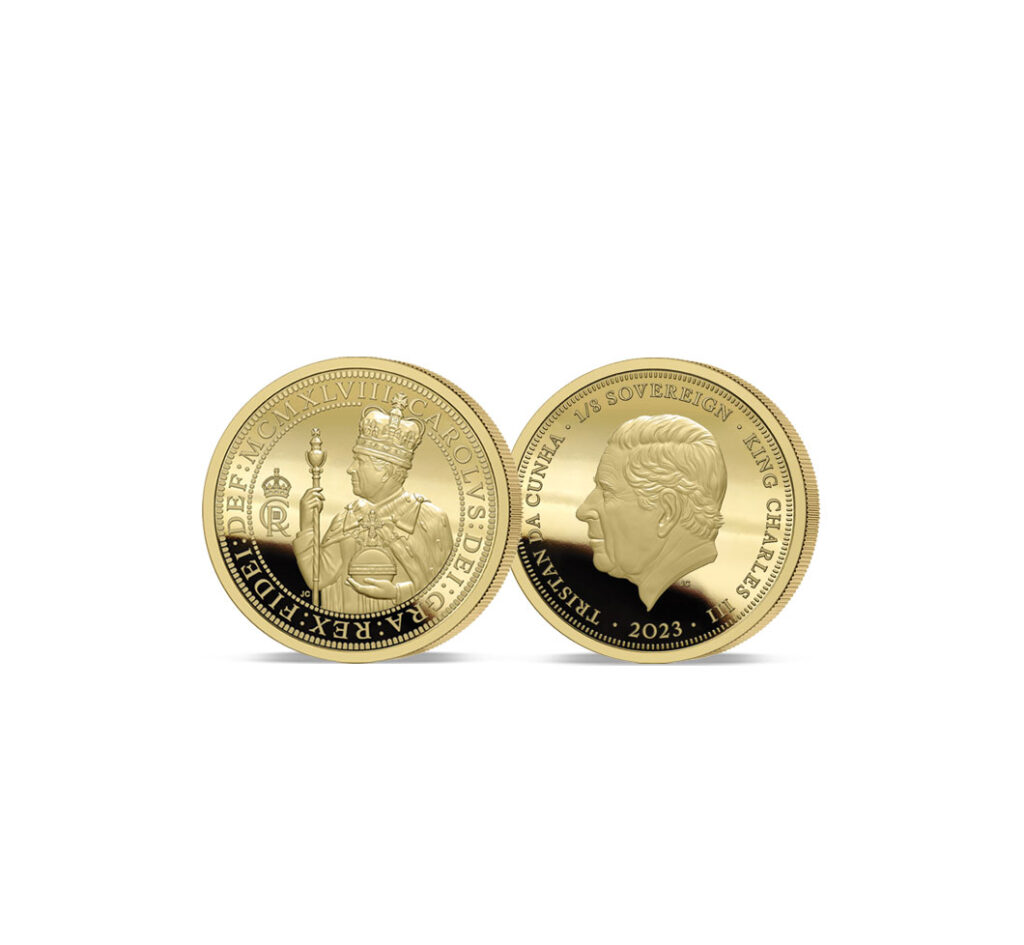 It may surprise you to learn that whilst King Charles III is the ninth monarch for whom modern sovereign coins have been produced, he is the first reigning king ever to have his birthday celebrated by the release of gold sovereign coins.
The era of the modern sovereign began in the year 1817 and since that time, a number of monarchs have had sovereigns minted in commemoration of a coronation or a jubilee, but only Queen Elizabeth II has had one of her milestone birthdays celebrated in this way. This makes our new monarch, King Charles III, the first British king ever to have a milestone birthday marked with sovereigns, following a tradition begun for his mother's 90th birthday. Only two other British kings have ever reached their 75th birthday: George II and George III, although no celebrations of any kind were held in their honour.
Today, we honour His Majesty's significant birthday with a series of first-of-a-kind gold sovereigns, ensuring that this important moment in King Charles III's lifetime is recognised with a fitting tribute.
Each coin in this series features the same design: namely, a portrait of King Charles III, wearing the St Edward's crown and resplendent in his coronation robes, holding the orb in one hand and the sceptre in another. He is shown in half-length profile, and this depiction echoes that of his predecessor and namesake, King Charles I, who was similarly portrayed on gold coins of his reign which became known as the 'Carolus' (the Latin derivation of Charles).
In a reflection of the changes that have taken place to the monarchy over the centuries, while the original 'Carolus' depicted King Charles I holding a sword and olive branch, in this new 2023 striking, King Charles III is shown holding an orb and sceptre.  Thus our new monarch appears less warlike, and more respectful of his subjects and of divine authority.
You can purchase the one-eighth sovereign coin HERE, or alternatively, you can contact our sovereign experts on 0333 234 3103.