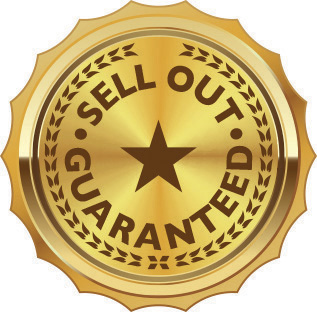 How does our 'Sell-Out' Guarantee work?
Hattons of London is the only company which offers its clients a guarantee that certain new-strike coins will completely sell-out. This ensures that coins will not be "drip-fed" into the market for years to come and creates the best conditions for upward movement in secondary market pricing.
Each range, for which a Sell-out Guarantee has been issued, is subject to a "Range Termination Date" – in the case of the 2020 VE Day 75th Anniversary Range this was 31st August 2020. At that time, any of the coins in the range that remain unsold will be melted down by an independent third party and certificated accordingly. Owners of all coins in the range will then be issued with a new personalised Sell-Out Certificate confirming the final distributed mintage. This may, of course, be lower than the originally stated mintage. What this means is that you are guaranteed to own a coin that has no surplus on the secondary market and you may well have bought yourself a major rarity of the sovereign series!
Ranges for which a Sell-out Guarantee has been issued includes:
The 2020 VE Day 75th Anniversary Gold Sovereign Range – termination date 31st August 2020
The 2020 Dunkirk 80th Anniversary Gold Sovereign Range – termination date 31st October 2020
The 2020 Pre-decimal 50th Anniversary Gold Sovereign Range – termination date 28th February 2021
The 2020 Unknown Warrior 100th Anniversary Gold Sovereign Range – termination date 30th April 2021
The 2020 Mayflower 400th Anniversary Gold Sovereign Range – termination date 31st March 2021
The 2021 George and the Dragon 200th Anniversary Sovereign Range – termination date 30th April 2021
The 2021 Queen's 95th Birthday 24 Carat Gold Sovereign Range – termination date 31st July 2021
The 2021 HRH Prince Philip Tribute Gold Sovereign Range – termination date 31st July 2021
The 2021 50th Anniversary of Decimalisation Gold Sovereign Range – termination date 31st October 2021
The 2022 Platinum Jubilee Monarch Platinum-Gold Sovereign Range – termination date 30th April 2022
The 2022 King George VI Tribute Gold Sovereign Range – termination date 31st May 2022
The 2022 Her Majesty's Graces Platinum Jubilee Gold Sovereign Range – termination date 30th June 2022
The 2022 Queen Victoria 125th Diamond Jubilee Anniversary Gold Sovereign Range – termination date 31st August 2022
The 2022 St George and the Dragon Bi-Metallic Gold Sovereign Range – termination date 31st October 2022
The 2023 King Charles III Greatest Monarchs Gold Sovereign Range – termination date 31st May 2023
The 2023 King Charles III Coronation Gold Sovereign Range – termination date 31st July 2023
The 2023 King Charles III Coronation Double Portrait Gold Sovereign Range – termination date 31st August 2023
The 2023 Queen Elizabeth II Coronation Anniversary Gold Sovereign Range – termination date 30th September 2023
The 2023 King Charles III 75th Birthday Gold Sovereign Range – termination date 29th February 2024