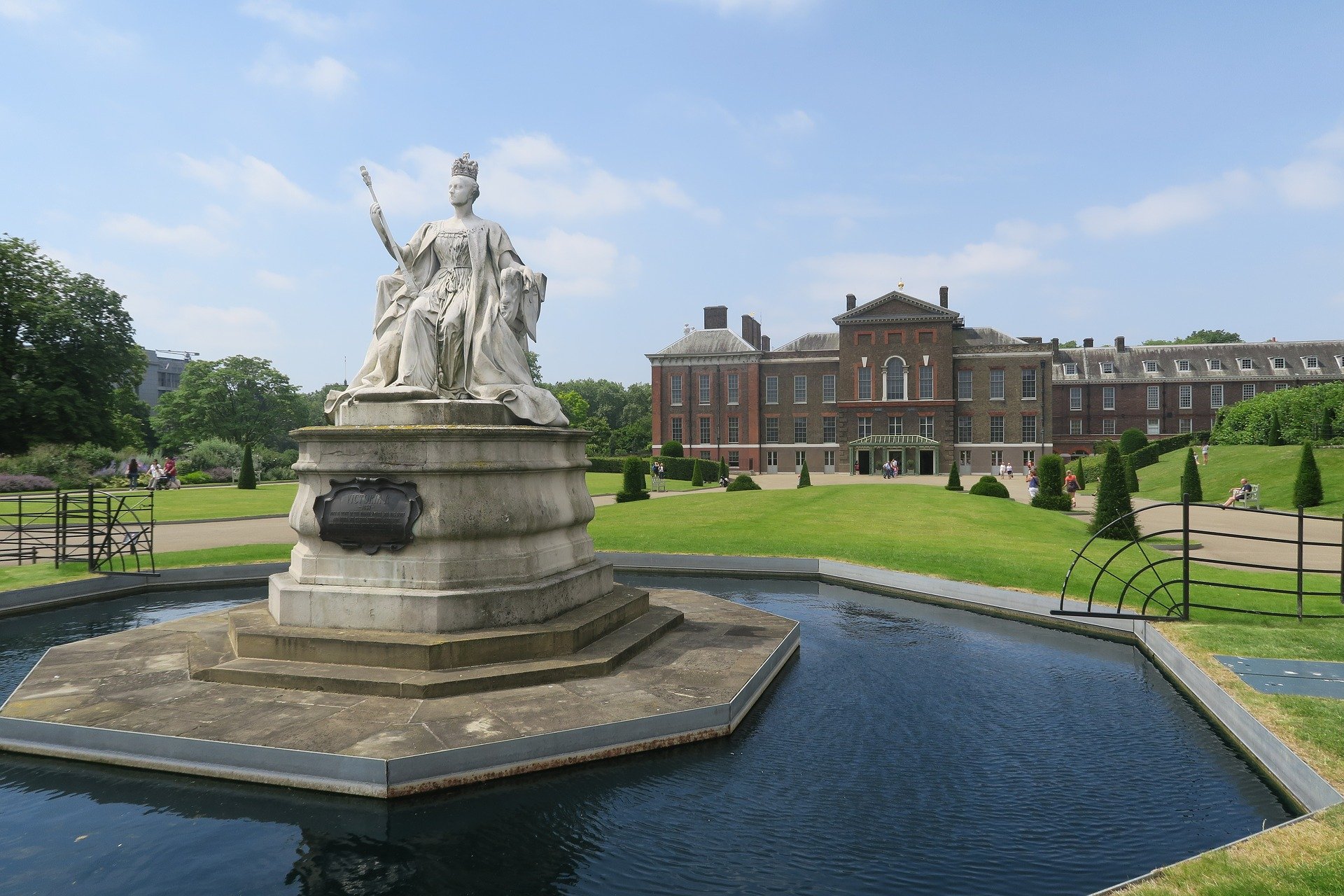 Kensington Palace has been a home to royalty for over 300 years, and it is situated in the smallest borough in London. It has been in the news recently due to the unveiling of the statue of Diana, Princess of Wales, in the Sunken Garden, to mark what would have been her 60th birthday. But how much do you know about this royal residence. Here are five facts you may not know.
The Beginning
Kensington Palace began as a two-storey Jacobean mansion which was built in 1605, by Sir George Coppin. It was sold to Heneage Finch, 1st Earl of Nottingham in 1619.
The property became a royal residence when it was purchased by King William III and Queen Mary II from the Earls son, Daniel Finch, 2nd Earl of Nottingham, for the substantial sum of £20,000 in 1689. That is equivalent to over £5 million today.
Expanding
Sir Christopher Wren, architect of St. Paul's Cathedral in London, was hired by William and Mary with a view to expanding the original mansion by including a three-storey pavilion at each of the four corners and to create a Queens Gallery, which was an extension of the Royal apartments.
William and Mary never saw the fruits of their vision as they both died before the expansion was completed. This was overseen by Queen Anne who became Kensington Palace's new resident. Not only did Anne see the building project finished, she also expanded the gardens and included the Orangery, which was completed in 1704. Once the setting for extravagant court functions, the Orangery is now a place where the public can enjoy afternoon tea, whilst enjoying a view of the gardens.
Charles and Diana
Apartment 8, Kensington Palace, became the home of Prince Charles and Princess Diana after their wedding in 1981. Their two sons, William and Harry, were raised there and after the couple divorced in 1996, Diana continued to live there until her death in 1997.
After her tragic death, tributes were paid from members of the public from around the world, as over a million bouquets of flowers were laid at the gates of Kensington Palace.
Queen Victoria
Alexandrina Victoria, the only child of the Duke and Duchess of Kent, was born at Kensington Palace on 24th May 1819. She spent her entire childhood there, until she became Queen Victoria at the age of 18, and moved to take up residence at Buckingham Palace.
Current Residents
Apartment 1A Kensington Palace, was a gift from the Queen upon the wedding of Prince William and his wife Kate, the Duke and Duchess of Cambridge, who currently reside there with their three children, George, Charlotte and Louis.
Prince and Princess Michael of Kent reside in Apartment 10. Wren House is home to the Queen's cousin Prince Edward and his wife Katherine, the Duke and Duchess of Kent, and Princess Eugenie and her husband Jack Brooksbank, live in Kensington Palace's Ivy Cottage.
The 1st of July would have been the 60th birthday of Diana, Princess of Wales. For the first time she appears on a gold sovereign with our 2021 Diana 60th Birthday Gold Sovereign Range which you can view HERE.