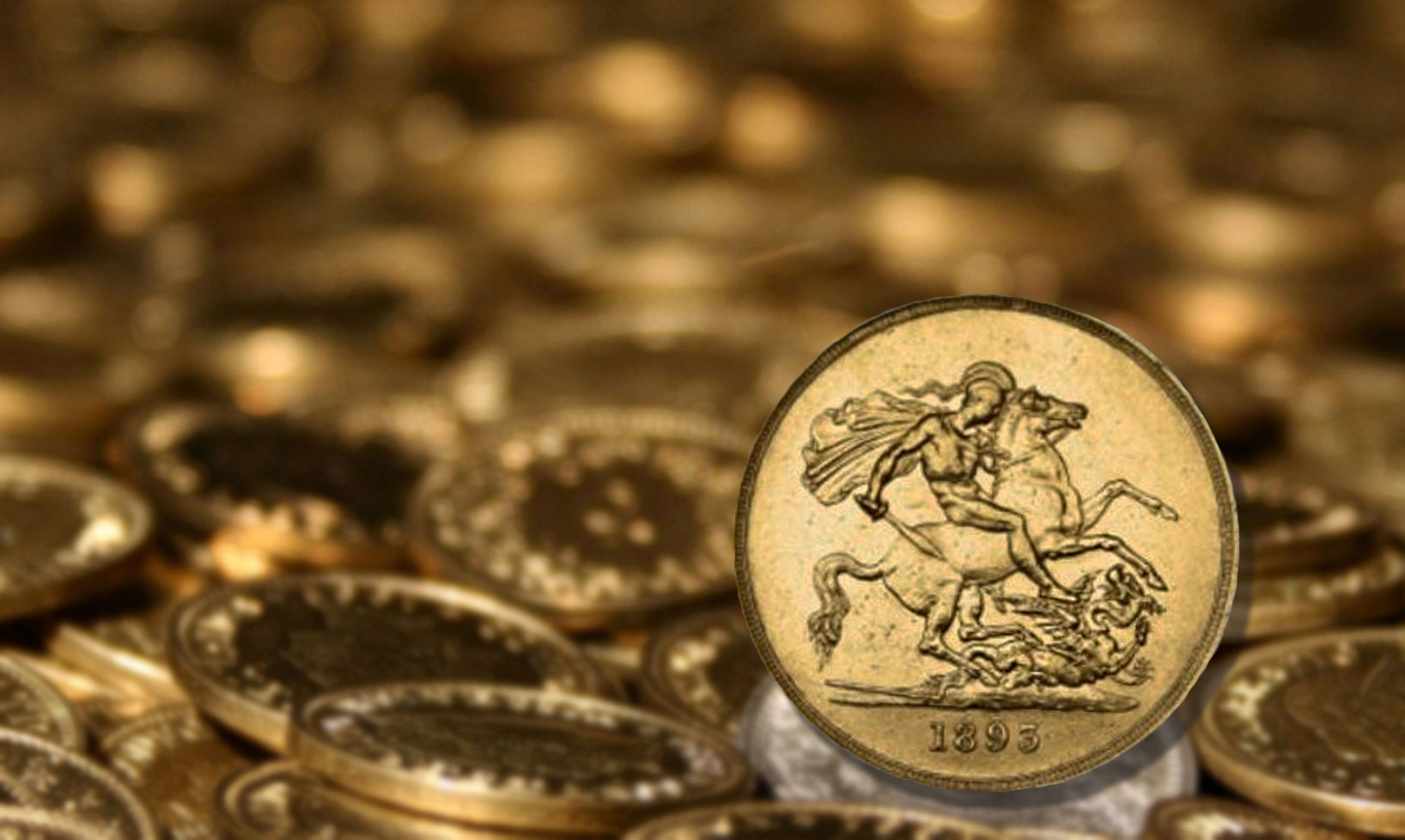 There is a myriad of designs that adorn coins all over the world. From shields and floral wreaths, to coats of arms and cyphers. But one particular design, many believe, stands head and shoulders above the rest. The design is that of St George and the Dragon – on the reverse of the sovereign of King George III created in 1817. But what of its designer, Benedetto Pistrucci? Here, we take a brief look back at his life, from his early years, growing up and being educated in Rome, to his time at the Royal Mint and the creation of this iconic design.
His Early Life
Benedetto Pistrucci was born in Rome on the 24th May 1783, coincidentally the same date but 36 years before Queen Victoria. He was the son of a Senior Judge of the High Criminal Court. He started his education in Latin schools in Bologna, but after Napoleon invaded Italy in in 1794 his family was forced to move back to Rome and Pistrucci enrolled in the Roman College. Still trying to avoid Bonaparte's army, the family fled Rome stopping in Frosinone where Pistrucci and his brother were put into an academic school.
His Early Work
His brother began working for a painter named Mango, and showing little inclination to study, Benedetto also started to work for the painter and immediately showed artistic flair. Mango introduce Benedetto to his brother who was a cameo engraver and Pistrucci began training under him. So good did his work become that Mango's brother started selling Pistrucci's work off as counterfeit antiques!
The other apprentices that worked alongside Pistrucci were so envious of his talent that in one particularly heated argument Pistrucci was stabbed in the abdomen. Whilst recovering at home Benedetto taught himself wax modelling. This brought him to the acquire a new job working for the gem-engraver Nicola Morelli. Although only 15, Pistrucci was already busy with his own commissions and this caused discord with Morelli and they soon parted company.
Pistrucci went on to work for Elisa Bonaparte, Napoleon's sister, in Florence for a number of years and in 1815, during a trip to Paris, rendered a model of Napoleon in wax.
Benedetto then relocated to London and after a short time there, a scholar and collector called Richard Payne Knight, in an attempt to embarrass Pistrucci, showed him a cameo fragment which he said was a "relic" and purchased at "great expense". Pistrucci immediately recognized the cameo as his own work. This incident further enhanced Pistrucci's reputation in London.
Pistrucci, through his cameo work, eventually came to the attention of William Wellesley-Pole, The Master of the Royal Mint. He commissioned Pistrucci to carve a cameo in red jasper of King George III. It was this piece that earned Pistrucci the commission to make models of the King that could be used on coinage. These designs, which were modified and used by Royal Mint engravers, appeared on a number of coins. The design however was not popular, dubbed "The Bulls Head", and Pistrucci blamed the Royal Mint engravers for the reaction it caused.
Benedetto's next commission, however, was to be his most famous. Based on a cameo carved by Lady Spencer, Pistrucci was paid 100 guineas to create the design that would appear on the reverse of the new sovereign. He chose the iconic battle between St George and the Dragon. St George appears naked and as Benedetto worked from life, it was in fact an Italian waiter that posed for him in the role.
His Work For The Royal Mint
His attitude and need for perfection was not so welcomed by Wellesley-Poles successors and his inability to adhere to his new bosses requests meant that after this he had little to do with British coinage. His final completed work was that of the Waterloo Medal; An incredible design that shows the four rulers of the nation's triumphant at the Battle of Waterloo, surrounded by a mythological allegory evoking peace. So fearful was Pistrucci that this work would be his last, and therefore he would be out of a job, he procrastinated and the medal took him more than 30 years to complete.
His Later Life
In 1850, Pistrucci moved to Flora Lodge in Englefield Green near Windsor, with his two daughters Maria Elesa and Elena, where he continued to work on private commissions for cameos and medals. It was here, on 16th September 1855 at the age of 72, that Pistrucci died of inflammation of the lungs. He was buried at Christ Church, Virginia Water in Surrey.
He was once described by a biographer as "an Italian with a fiery disposition, he had numerous arguments with the authorities but no-one could doubt his genius, firstly as a cameo cutter and later as an engraver and medalist." Indeed, his name will no doubt live on in the minds of those that cherish and collect the coins, medals and cameos that he designed.
Our latest range of sovereigns mark the 200th anniversary of that world famous "St George and the Dragon" design. You can see the full range HERE, but be quick, the sell-out guarantee for this range is this Friday, the 30th April.