Description
Important new pure 24 carat gold sovereign coin to celebrate the birthday of Queen Elizabeth II – The 2021 Queen's 95th Birthday 24 Carat Gold Sovereign.
This year Her Majesty Queen Elizabeth II celebrates her 95th birthday, and the nation celebrates along with her! She is the not only our longest reigning monarch, but also our oldest reigning monarch. No British monarch before her has ever celebrated the milestone of a 95th birthday!
All of which makes this year's birthday truly special for Her Majesty, and for Britain
This is why an important new sovereign coin has been struck. Why are they so important? Well, quite apart from the significant event they celebrate, they have a number of features that are destined to make them sought-after within the collector market.
Firstly, you may already know the significance of the 'Una and the Lion' design in British coinage history. Well, this new series of sovereigns features the first new version of that iconic design since the year 1839 when it appeared on the first gold five pound coin of Queen Victoria. In this new, 2021 coin, Queen Elizabeth II takes the place of Una, in the same way Queen Victoria did in 1839.
The exciting new treatment of this historic and beautiful motif is by the talented artist Jody Clark. His name may already be familiar to you as he is the creator of Queen Elizabeth II's current coinage portrait. So, in another exciting first, this is the first time the Queen appears on both sides of the coin in portraits by the same designer!
There is one further feature, that makes these new gold sovereign coins even more exciting. Owing to the unmatched significance of this royal event, these coins have been produced in the highest purity gold possible – 24 carat – an astonishing 99.99% pure!
A new interpretation of the iconic Una and the lion design, and the monarchs' portrait,… both sides of the coin are by the same artist!
Inspired by Edmund Spenser's epic medieval poem 'The Faerie Queene', it was the young Queen Victoria who was first depicted as Una with the lion on the first gold £5 coin of her reign in 1839. Now, her great-great granddaughter Queen Elizabeth II appears as Una, side by side with the British Lion in a magnificent new treatment of this historic and beautiful coin motif.
As part of Her Majesty's birthday celebrations, this new Una and the Lion gold sovereign coin features an exciting interpretation by talented artist Jody Clark, creator of the current coinage portrait of Queen Elizabeth II. This means that, for the first time, the Queen appears on both sides of the coin in portraits by the same artist, making this new sovereign of great importance to collectors.
Authorised by Alderney, and approved by both the Foreign and Commonwealth Office and Buckingham  Palace, it is a wonderful celebration.
Benefit from the SELL OUT GUARANTEE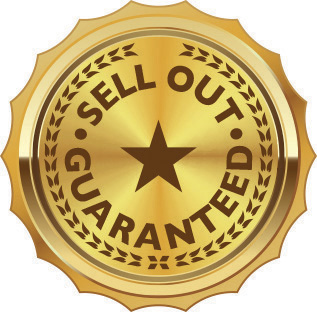 The 2021 Queen's 95th Birthday 24 Carat Gold Sovereign is limited to just 1,499 coins, but this is subject to our new SELL OUT GUARANTEE. What this means is that availability of this coin will end on 31st July  2021. At that time, any coins that are unsold will be melted down and verified to that effect.
At that point, we will issue to owners of this coin a new certificate stating the final mintage which may be lower, or possibly considerably lower, than 1,499. If the mintage remains at 1,499 then this means the coins sold out entirely to keen customers, and if not you may have secured for yourself a low mintage rarity.
Either way, there will be little or no surplus of this coin on the secondary market and so the coin you own will be a rarity!
Why not have a look at the 2021 Queen's 95th Birthday 24 Carat Gold Sovereign range available here.