Description
The life and service of HRH Prince Philip, remembered  on a set of three gold sovereign coins
On 17th April 2021, the nation paused to remember the life and service of Prince Philip as he was laid to rest at St George's Chapel. As the longest-serving consort in British history, Prince Philip deliberately stepped away from the limelight to support his wife and Queen at every step whilst energetically shaping a meaningful role for himself to better serve his adopted country of Great Britain.
Prince Philip was due to celebrate his 100th birthday on the 10th of June this year. He sadly passed away just two months before this milestone birthday. However, some new gold sovereigns that were originally proposed to mark that birthday have now been approved, and take on new significance as they are being released as a tribute to the life and service of the Duke of Edinburgh .
Most often acknowledged for his unflinching support of the Queen, Prince Philip's individual accomplishments reveal much about his strength of character. An exceptional naval officer, he relinquished an active military career upon the death of King George VI but continued to maintain strong ties with the armed forces. A committed conservationist and a champion of engineering innovation, one of his most enduring legacies is the Duke of Edinburgh's Award, the world's leading youth achievement award, which he founded in 1956. He oversaw the modernisation of Buckingham Palace and embraced technology, becoming the first in the royal household to own a computer. Fluent in French and German, he travelled extensively at Her Majesty's side as well as undertaking more than 22,000 solo engagements throughout his lifetime. Already well into his nineties when he retired from royal duties in 2017, his enthusiasm for charitable enterprise led to his involvement with more than 780 organisations overall.
This lifetime of public service, of dedication to his roles as consort, husband and father, deserves to be recognised, and these gold coins – the first ever to feature Prince Philip's Royal Arms as the main motif – are a way for us all to do just that.
There are only three different coins being minted – the sovereign, half sovereign and quarter sovereign. Only the quarter sovereign is available singly. The half sovereign and sovereign are available only in three coin sets.
These new sovereign coins feature Prince Philip's Royal Arms, and significantly this is the first time they have appeared as the main motif on gold sovereign coins. With the sad passing of the Duke of Edinburgh it is now likely that never again will such a design receive approval from Buckingham Palace for use on a gold sovereign in the future, making these the first – and only – sovereign coins of their kind.
This design, which was originally meant to mark his 100th birthday, now creates a poignant memorial to Prince Philip.
The three coin Prestige Set is a firm favourite among gold sovereign buyers and there's little wonder why. It includes the quarter sovereign, half sovereign and full sovereign, each struck in the highest possible Proof quality. All three coins have low mintages – in this set, the quarter sovereign is limited to 999, while the sovereign and half sovereign each has a mintage of just 499 coins making them only available inside the three coin Prestige Set.
Authorised by Tristan da Cunha, and approved by both the Foreign and Commonwealth Office and Buckingham  Palace.
Benefit from the SELL OUT GUARANTEE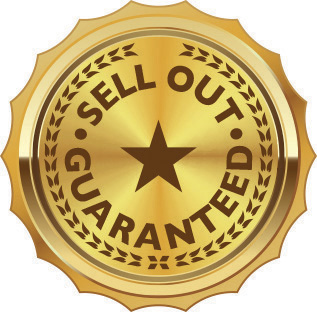 The 2021 Prince Philip Tribute Gold Prestige Sovereign Set is limited to just 499 sets, but this is subject to our new SELL OUT GUARANTEE. What this means is that availability of this coin will end on 31st July  2021. At that time, any coins that are unsold will be melted down and verified to that effect.
At that point, we will issue to owners of this coin a new certificate stating the final mintage which may be lower, or possibly considerably lower, than 499. If the mintage remains at 499 then this means the coins sold out entirely to keen customers, and if not you may have secured for yourself a low mintage rarity.
Either way, there will be little or no surplus of this coin on the secondary market and so the coin you own will be a rarity!