If any of the 2019 Concorde 50th Anniversary Gold  Sovereigns are among the coins you have purchased from Hattons of London, and you would like to take advantage of these opportunities, please call us on 0333 234 3103.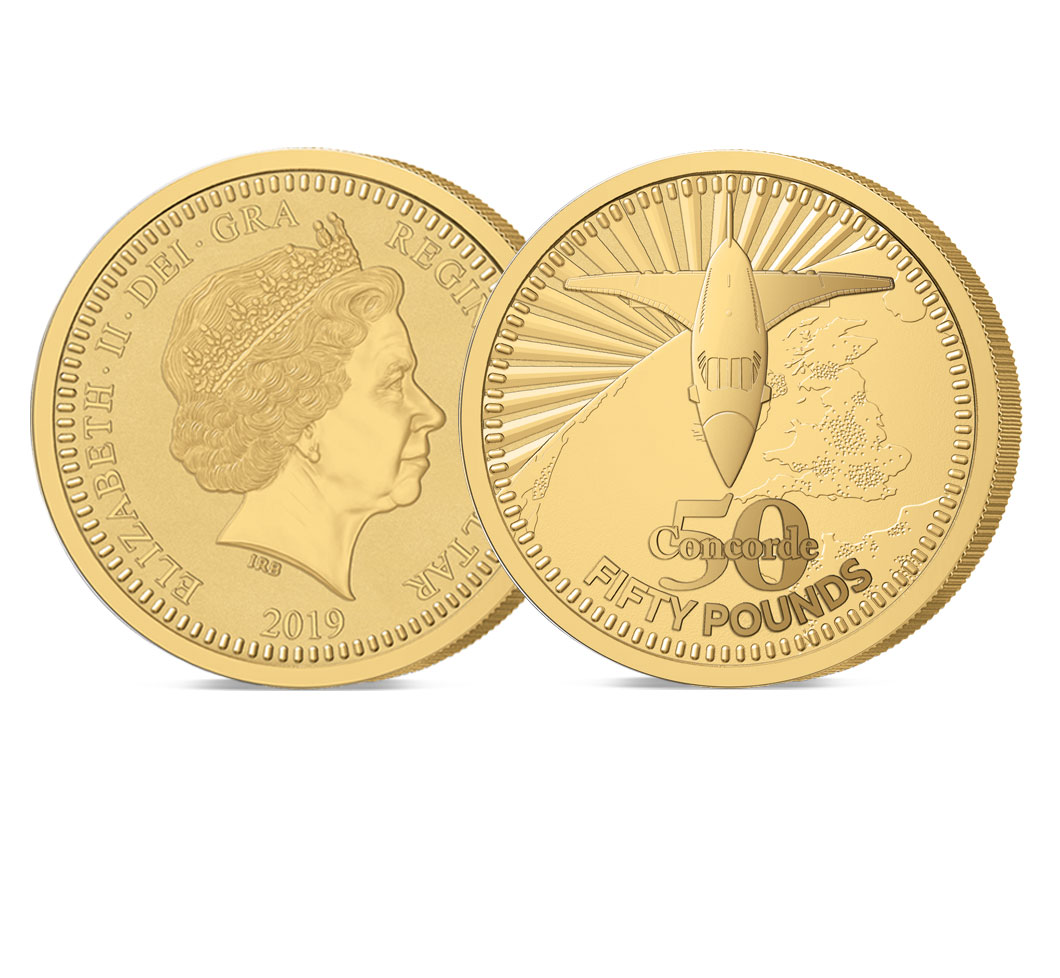 The 2019 Concorde 50th Anniversary Gold 5 oz £50 Sovereign
One of the range of the world's first sovereigns to be reverse-frosted.  It has a reflective finish that shines out against the coin's frosted background.  The coin features Concorde cruising at 60,000 feet, showing the curvature of the Earth.   The £50 sovereign is 65mm in diameter and weighs 5 oz.  Its original mintage limitation was just 29 and it is sold out.
Buy Back Offer
Original Price:  £14,999
Buy Back Offer Price:  £17,599
Premium: £2,600 (17%)
Status:  OPEN
Other coins still available from this or similar ranges at the original price – limited stock!