If any of the 2019 Heroes of D-Day 75th Anniversary Gold Sovereigns are among the coins you have purchased from Hattons of London, and you would like to take advantage of these opportunities, please call us on 0333 234 3103.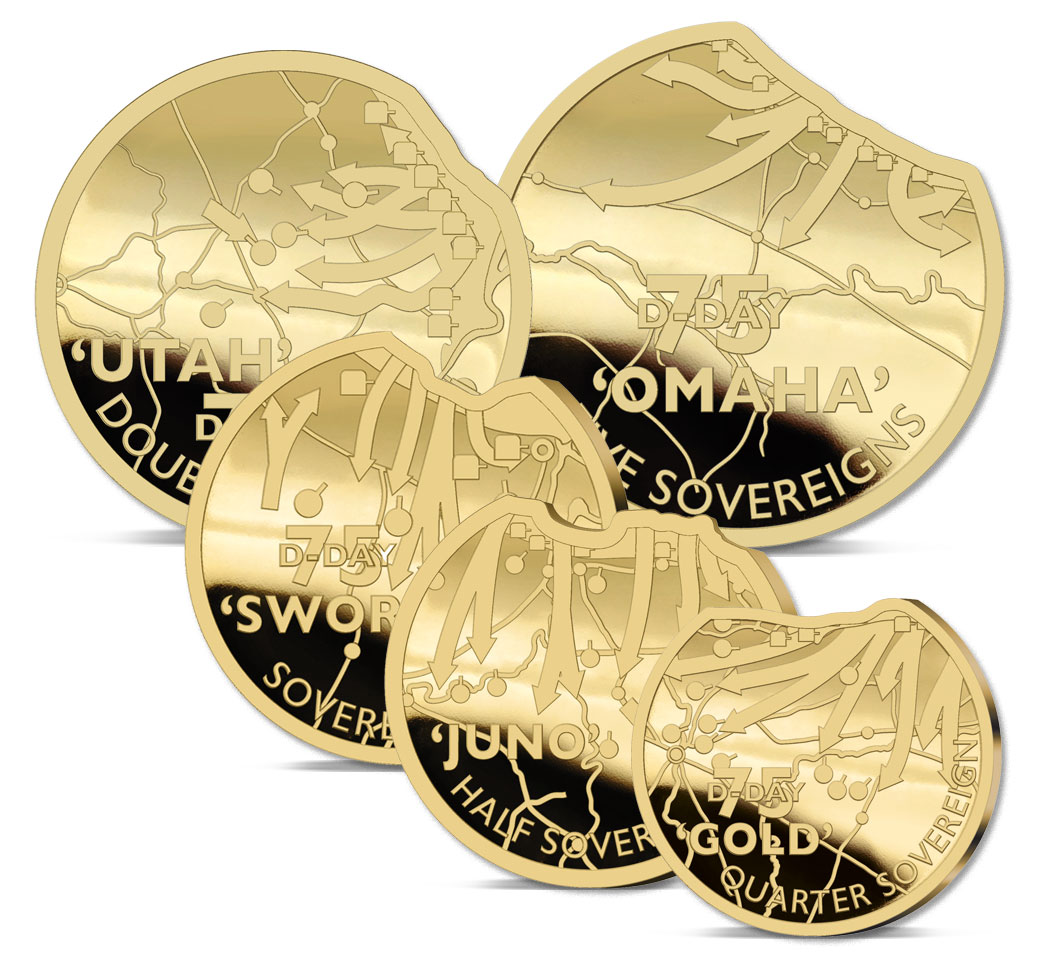 The 2019 Heroes of D-Day 75th Anniversary Gold Definitive Sovereign Proof Set
This beautiful set commemorated the 75th Anniversary of D-Day with an innovative gold sovereign coin, the first ever to be produced with a contoured edge. Struck to Proof quality, the highest collector quality and in 22 carat gold. This set comprised of a quarter, half, full, double and five sovereign.
Buy Back Offer
Original Price: £6,299
Buy Back Offer Price: £8,459
Premium: £2,160 (34%)
Status: CLOSED
Other coins still available from this or similar ranges at the original price – limited stock!