If any of these latest additions are among the coins you have purchased from Hattons of London, and you would like to take advantage of these opportunities, please call us on 0333 234 3103.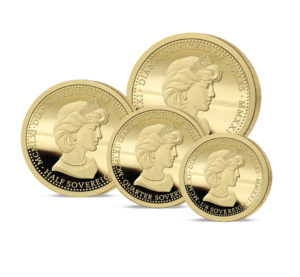 The 2021 Diana 60th Birthday Gold Deluxe Sovereign Set (Struck on the Day Only)
This beautiful set celebrated Diana's life and legacy, in what would have been her 60th birthday year. Struck to Proof quality, the highest collector quality and in 22 carat gold. This set comprised of a one-eighth, quarter, half and full sovereign. The coins in this set were struck on 1st July 2021, the day of her 60th Birthday and are one of only 199 such coin sets.
Buy Back Offer
Original Price: £1,499
Buy Back Offer Price: £1,699
Premium: £200 (13%)
Status: OPEN
SIMILAR COINS YOU MAY BE INTERESTED IN